Happy New Year 2018!
Welcome back! As I travelled through the halls of Orono High School on my first day back after the holiday break, it looked like an episode from "The Walking Dead." I think a combination of the holiday sleep schedule and the sub-zero temps made the transition difficult. And the students did not look much better.
Here are some important dates to put on your calendar:
January 26 is the deadline for the MAHS, MASC, and Ardis Kyker scholarship applications. Please follow the directions carefully. Only one student from your school may be nominated for each scholarship. The applications are on the website. Your students should be sending in the applications as soon as possible. The application must be post marked by January 26.
This is a hotel stay for students and advisors. The hotels are located in Willmar. They are the Best Western Plus, the Holiday Inn Express and Suites, and the Country Inn and Suites (over flow hotel.) Reservation information is available as an attachment to this letter. We are setting the number of delegates for MASC at five plus state and division officers. MAHS has its own set of regulations. If numbers allow, we will open up more spots for students to attend.
March 8 is the due date for all the individual and school awards given at the MAHS/MASC state convention. All the award applications are on the website. This year the state student council advisor of the year award will be selected from the Division Advisor of the Year winners. The MAHS advisor of the year is selected from at large nominations.
March 16 is the registration deadline for the paperwork for the spring convention. Checks may be sent later.
April 7-9 The MAHS/MASC state convention held a ACGC High School.
NAWD is sponsoring a Spring Advisors' Workshop in Grand Rapids, Michigan on April 20-22. I checked on flights to Grand Rapids on Delta. They are $176 round trip (flight DL898 Thursday and DL 898 Sunday). I know a number of advisors are planning to attend this conference including myself. Grand Rapids is beautiful in April (I think).
Finish strong and may the New Year bring many new great memories.
Thanks for all your support,
Doug Erickson
Coordinator of Student Activities
doug@massp.org
763-232-2501
"There's no place like home for the holidays"
I am sure you are all starting to make plans for the much anticipated winter vacation. My break will be filled with our children and grandkids then an escape to warmer weather. Hopefully your travels will be filled with memories even if it is just "over the river and through the woods."
The MAHS/MASC Executive Committee met on December 12th. They studied the MAHS/MASC Leadership Forum evaluations and recommended a return to Cragun's Resort. The students overwhelming enjoyed Houston Kraft. The advisors appreciated the practical approach of Tom Heethuis. Next years' dates are November 4 and 5. As mentioned earlier, we will go with an earlier start on Sunday, include the Sunday night dinner and Monday morning breakfast in the registration, and finish before lunch. This should take care of the issue of schools needing to leave before the conference ends. Thanks again for all you comments. It definitely shaped the way we plan MAHS/MASC events.
Check the MAHS/MASC website for scholarship information. Please note that your council or honor society should only nominate one person for each scholarship. Also, check the qualifications carefully. You must be a member of MASC, MAHS. or MASCA for specific scholarships.  The student council and honor society awards are also up. I received a great question concerning what year does a council/honor society use when filling out the application. Allowing for flexibility, March of 2017 to March of 2018 makes the most sense. The March deadline for submissions makes this work.
I will be sending registration information for the NASC national conference at Wayzata High School in early January. Because the conference is in Minnesota, the cost per person will be significantly lower. That being said, the students want to have a national's type experience. Students that are part of the Minnesota delegation will be staying in the conference hotel. There will be a two day pre-trip that we are planning with other states. The MAHS/MASC is very proud of Wayzata student council for undertaking this task. I hope we have a large Minnesota delegation to continue the tradition of "Minnesota Nice" on the national level.
Progress on the MAHS/MASC State Leadership Convention is moving forward. It will be held at ACGC High School. The theme is "Leadership-It's Out of this World."  The theme recognizes the first "C" of ACGC. Cosmos is one of the three cities that make up the school district. The convention will be a hotel stay for students. We are excited to have Keith Hawkins to open Saturday's general session. Jerrid Sebesta, the news personality, will be Sunday's keynote. We will benefit from the ACGC hospitality on Saturday evening. Students will be attending community dinners while the advisors attend their awards banquet.
If you have not joined the MAHS or MASC please consider it. You will discover a great group of advisors who have a shared vision of student leadership. Your students will have opportunities for training and scholarships. Your school will benefit from the collaborative sharing that takes place every time we meet. I would love to come to your school and meet with your council or honor society. I know I would come away with the best of your best and hopefully I can add something to your organization.
In that spirit, I would like to share an article that should prompt an interesting discussion with your students. The Atlantic Monthly article states that since the advent of the smart phone most at risk behaviors amongst teen-agers has gone down… and the news is not all good. Here is the link.
Again, thanks for your continued support this past year. I enjoy every phone call I receive about Minnesota Honor Society and Student Council. The calls represent how much you care. Hopefully the holiday break will be a time of rest and regeneration.
Doug Erickson
Coordinator of Student Activities
MASSP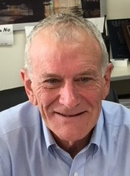 If one were to roam the halls of Orono Senior High School, asking students how they feel about their principal, Mr. Benson, almost universally the response would be "Benson's the best!" I know that because before writing this I walked down Orono's halls asking that same question, and that was the almost unanimous answer. As evidenced by the prior informal polling, Mr. Benson is a principal who knows how to run a high school in which kids are happy to be. What makes Mr. Benson so outstanding, however, is his uncanny ability to make everybody in the walls of the school appreciated. Before class, one can catch Mr. Benson standing by the main entrance, greeting students with a warm smile and an open ear to suggestions and concerns. During lunch, Mr. Benson patrols the lunchroom, picking up trash and stray trays; going out of his way to do a job that isn't his just to make the lives of the staff and students a little better. In doing this and many more things, Mr. Benson displays that he takes his students and their ideas seriously. He is nothing short of an inspiring ally to the student body.
His work does not go unseen nor unappreciated by the student body; Mr. Benson sacrifices his time and effort in order to run an organizationally and academically stellar school with a culture that keeps kids excited about learning. While it's entirely apparent from test statistics and ratings that Mr. Benson has taken the school leaps and bounds forward academically, it cannot be reiterated enough how appreciated and valued Mr. Benson is by every member of the district;  thank you, Mr. Benson. You're the best.
– Andy Baran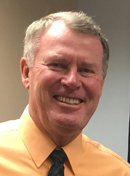 Mr. Toso does an extraordinary job as principal at Becker High School. If you walked into our school you would never be able to tell that it is only his first year at our school. He has done so much to get to know all the students. He makes it his responsibility to show up and participate in all of our student council meetings. This helps our council brainstorm new ideas as well as get immediate approval on our ideas. Mr. Toso's motto is, "Work Hard, Be Nice, Make Good Decisions". This is simple yet affective and a great reminder for students everyday. I appreciate how great of a job Mr. Toso has done with being involved with students and keeping our school a safe and friendly environment.
– Georgia Thom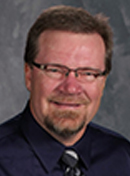 Mr. Brekke is Lincoln Senior High School's interim principal; Mr. Zutz, our principal last year, resigned to take a position at Digi-Key. This transition between principals has been hard especially because we lost an amazing friend and leader. However, Mr. Brekke is working hard to keep the same atmosphere and positive attitude that the school held last year.
Whenever I see Mr. Brekke, he is either in a meeting or on his way to one, but he never misses a chance to greet the students. Despite how busy he is, he always makes time to schedule visits with me to discuss the upcoming summit we are hosting. He encourages students and staff to work hard and engage in the activities.  
– Kathryn Kruta