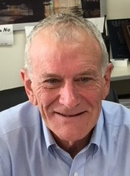 If one were to roam the halls of Orono Senior High School, asking students how they feel about their principal, Mr. Benson, almost universally the response would be "Benson's the best!" I know that because before writing this I walked down Orono's halls asking that same question, and that was the almost unanimous answer. As evidenced by the prior informal polling, Mr. Benson is a principal who knows how to run a high school in which kids are happy to be. What makes Mr. Benson so outstanding, however, is his uncanny ability to make everybody in the walls of the school appreciated. Before class, one can catch Mr. Benson standing by the main entrance, greeting students with a warm smile and an open ear to suggestions and concerns. During lunch, Mr. Benson patrols the lunchroom, picking up trash and stray trays; going out of his way to do a job that isn't his just to make the lives of the staff and students a little better. In doing this and many more things, Mr. Benson displays that he takes his students and their ideas seriously. He is nothing short of an inspiring ally to the student body.
His work does not go unseen nor unappreciated by the student body; Mr. Benson sacrifices his time and effort in order to run an organizationally and academically stellar school with a culture that keeps kids excited about learning. While it's entirely apparent from test statistics and ratings that Mr. Benson has taken the school leaps and bounds forward academically, it cannot be reiterated enough how appreciated and valued Mr. Benson is by every member of the district;  thank you, Mr. Benson. You're the best.
– Andy Baran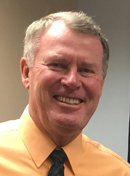 Mr. Toso does an extraordinary job as principal at Becker High School. If you walked into our school you would never be able to tell that it is only his first year at our school. He has done so much to get to know all the students. He makes it his responsibility to show up and participate in all of our student council meetings. This helps our council brainstorm new ideas as well as get immediate approval on our ideas. Mr. Toso's motto is, "Work Hard, Be Nice, Make Good Decisions". This is simple yet affective and a great reminder for students everyday. I appreciate how great of a job Mr. Toso has done with being involved with students and keeping our school a safe and friendly environment.
– Georgia Thom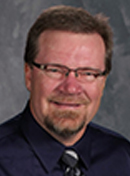 Mr. Brekke is Lincoln Senior High School's interim principal; Mr. Zutz, our principal last year, resigned to take a position at Digi-Key. This transition between principals has been hard especially because we lost an amazing friend and leader. However, Mr. Brekke is working hard to keep the same atmosphere and positive attitude that the school held last year.
Whenever I see Mr. Brekke, he is either in a meeting or on his way to one, but he never misses a chance to greet the students. Despite how busy he is, he always makes time to schedule visits with me to discuss the upcoming summit we are hosting. He encourages students and staff to work hard and engage in the activities.  
– Kathryn Kruta
Summer is quickly becoming a fading memory-although 90 degrees last Friday helped remind us! I realize you are deeply into the routine of the new year. I have a few reminders for the upcoming year.
Let me know when and where your fall division meeting will be held. I will try to make it.
It was suggested to include the division advisors on the website. Send me the name and the email of this individual.
The Fall Leadership Forum is on November 5/6. Information is on the website. Try to register on time. We appreciate the payment with the registration but will accept the payment at Cragun's Resort.
We had 31 new honor society and student council advisors on September 19th at the TIES building. The future of MAHS and MASC is certainly bright.
A student at the University of Minnesota would like to work with a student council in the metro area. This would be a great opportunity to mentor a future advisor and get apprecitated help. Here is his cell phone number and information.
Hello!
My name is Alec Roth and I am currently a student at the University of Minnesota Twin Cities. During high school, I was very involved with the Illinois Association of Student Councils and served on our executive board for the state. At this time, I am looking to become involved in a student council in the greater Twin City area. My cell phone number is 815-768-9703.
Finally, please consider joining the MAHS or MASC. You are becoming part of an organization committed to developing student leaders and enhancing school climate. Membership information is on our website.
I have included an article by Tim Elmore. I used it in my leadership class on Thursday. It has great application for the challenges our students face.
Enjoy the fall. You know what follows.
Doug Erickson
Coordinator of Student Activities
MASSP