The Election Results are In!
The first virtual election has been completed. I want to thank the student councils and the honor societies that reviewed the biographies, listened to the speeches, and watched the very creative commercials and then filled out their Google form and voted. The quality of their campaigns and messages give me hope for our political future. I want to thank Patti Anderson for her work in compiling the different formats into one informative email and Jerome Johannes for creating the Google form and compiling the results. And here are the results:
MASC
President – Salma Caamir, Rochester Century High School
Vice President – Hadley Stephenson, Orono High School
Secretary – Zayda Thalacker, Sartell High School
MAHS
President – Deborah Ufearo, Sartell High School
Vice President – Ellie Nordlie, Orono High School
Secretary – Sydney Rhodes, Buffalo High School
With respect to the outstanding quality of all the candidates, I have offered at large positions to Braden Bourland-Wayzata High School, Kobe Knettel-Sauk Rapids-Rice High School and Reegan Lindholm-Owatonna High School. All three candidates accepted this opportunity. I will be contacting Presidents Caamir and Ufearo to set up our first virtual meeting.
On Wednesday, October 28 at 7 pm I will host the first monthly zoom meeting. The purpose of these meetings is to stay connected with advisors around the state and share ideas and concerns with your contemporaries. In early November the new executive board will host a zoom meeting for student leaders. It is important that we do not become isolated during this challenging time. I realize that schools are taking many different approaches to extra-curricular activities such as honor societies and student councils. It is important to share these stories. I am getting many phone calls and emails every week with questions about dealing with this new reality. Please do not hesitate to contact me with questions or concerns.
Finally, I have included a handout "Comfort Zone/Panic Zone" that seems appropriate for use with yourself and your leaders. One of the benefits of membership this year will be a sharing of ideas on a weekly basis. The number of memberships we have received so far this year has been gratifying. Thank you. If you have not joined MASC or MAHS please consider it.
Enjoy your MEA break however it may look this year.
Doug Erickson
Coordinator of Student Activities
doug@massp.org
763-232-2501
It is Awards Time!
I want to acknowledge the recognition our students and advisors have received this spring. Also, I will answer some of the questions I have been getting from advisors and principals from across the state. Please feel free to call, text or email if you have any questions or requests.
Warren E. Shull Region IV Winner – Nick Ingles
Nick was named the Advisor of the Year from Region IV-Wyoming, North Dakota, South Dakota, Minnesota, Wisconsin, and Michigan. Nick would have been on stage at the national convention this summer representing our region but… The national winner will be named in June. Sue Iverson, Wayzata advisor, was selected as the national winner last year in Pittsburgh.
Minnesota Advisor(s) of the Year We are still selecting nominations from the ten divisions till May 15. Here are the division winners I have received so far:
Hennepin Division: Kristen Baker Mayer, Lutheran High School
North East Division: Sheri Lee, Cherry High School
South East Division: Dan Parker and Art Trimble, Mayo High School
Eastern Division: Brooke Ziwicki, Monticello High School
North West Division: Perry Nelson, Bagley High School
Central Division: Lindsey Gruber/Sara Engelmeyer, Melrose High School
We did not get a chance to recognize our scholarship winners at the spring convention banquet. We had a record number of applicants with incredible qualifications. Here are the winners:
MASC Scholarship
Calyssa Eskeli, Red Lake County Central High School
Abby Grund, Prior Lake High School
Ardis Kyker Scholarship
Bailey Watne, Grygla High School
Amanda Krinke, Buffalo High School
MAHS Scholarship
Vanessa Peer,Cannon Falls High School
PaChee Yang, Fridley High School
Mahala Anderson Dover, Eyota High School
Brandon Balma, Tri-City United High School
I realize that many of you are ZOOMed out. I am offering a chance to connect with advisors around the state on Tuesday, May 19th at 3:30 PM. This will be an open discussion on the reality of the present and the hopes for next year. Take some time to see some familiar faces and share your experiences. Here is the ZOOM information:
Join Zoom Meeting
https://zoom.us/j/3161392028?pwd=Zndvd0haeURQcnRsaDFJSDlOSzVSZz09
Meeting ID: 316 139 2028
Password: 502452
State convention and elections: If schools open this fall, I will propose a one-day state convention in early September. It will look like The Academy that Sauk Rapids/Rice hosts every August. The purpose will be the election of the MAHS/MASC executive committee, leadership training, and the beginning of a return to the new normal. The site and date will not be determined until we know what the fall will look like.
I hope to see you on May 19, 2020.
Stay healthy. Stay strong!
Doug Erickson
Coordinator of Student Activities
doug@massp.org
763-232-2501
State Leadership Convention Cancelled
Our realities have been changing at an incredibly fast pace. As some of you have heard, our MAHS/MASC State Leadership Convention has been put on hold indefinitely. Our office first heard that the Sartell School District had decided not to host the convention. This information was quickly followed by cancellations of almost every event nationally and in our state. Please cancel any hotel reservations you may have made. We will be returning all registration money. I am hopeful that following some of the guidelines I have heard about the length of the pandemic, we may approach the possibility of a Sunday/Monday convention on May 17-18 or May 31-June 1. If you are thinking of running a candidate for the MASC or MAHS executive committee, please submit the information. We will accept the forms until April 15. We will elect an executive committee for the 2020-21 school year.
We have not heard anything from the NatStuCo office on the upcoming national conference. As of now we are accepting registrations. I will let you know if they give us any information relevant to that conference.
We have four Middle Level conferences scheduled for May. I will keep you updated on the future of those conferences.
I cannot overstate the rapidly changing landscape of the Covid-19 pandemic. We will respond with keeping the safety of our students and advisors as our guiding principle. Please do not hesitate to call (763-232-2501) or email (doug@massp.org) me with any questions or concerns. I want to thank Karrie Fredrickson and her student council/honor society for their hard work on this convention. Understandably, they were incredibly disappointed in the cancellation of the convention.
Please stay safe and do not underestimate the seriousness of this situation.
Doug Erickson
Coordinator of Student Activities
No Polar Vortex!
Remember the last week of January 2019. According to meteorologists our temperatures will be 30 to 50 degrees higher this year. Why is that important to student council and honor society advisors? Fewer snow/cold day school cancellations mean more opportunities to attend division meetings and state conventions. Please check our website for registration information. We have added three convention/workshop/conference registration forms.
The MAHS/MASC State Leadership Convention will be held on April 18-20, 2020. For the first time, the registration will be handled on a Google doc form. That is correct-no more faxes, mailings, or last minute drop-offs at the state office. Please review the form carefully and if you have any questions, please contact me. This is our first time using this registration format and we are confident that it will streamline the entire process. This is a home stay convention with a student hotel option. You will be responsible for making your hotel registrations.
We have four MASC Middle Level Workshops this year. The dates and locations are on the website. The registration process is old school. Just fill out the form and send/fax (612-361-6340) it. You can bring as many middle level students as you can fit in your transportation situation. We went to this multi-site format last year and it was a success.
The registration form for the NatStuCo National Conference in Denver this summer is now on the website. You will be responsible for the Sun Country flight. The flight information is on the registration form. The dates are June 20-25. Our pre-trip will include a visit to the famous Red Rock Canyon, a beach day, a college visit and a pre-conference party. Minnesota's delegation is typically 50-60 students and advisors.
Finally, if you have not sent in your membership forms for MAHS or MASC please consider making that commitment to developing student leadership. Our organizations have the support of the Minnesota Association of Secondary School Principals. By attending division, state, and national conferences, you and your students make valuable connections and gain leadership training. I will support your council/chapter with 24/7/365 support by phone, email, or school visits.
The sun is setting later!
Doug Erickson
Coordinator of Student Activities
doug@massp.org
763-232-2501
A follow up article by Dr. Tim Elmore relating to the "Hi, How are you?" article.
"Five common sources of stress in teens"
Thanksgiving Theme
I put up the Christmas tree yesterday. I know it's early but Target has their trees up... so I guess it is time. The theme is today is Thanksgiving. MAHS/MASC has much to be thankful for. I will start with the big gratitude – The Forum/Advisor Workshop. MAHS/MASC hosted over 600 students and advisors at Cragun's Resort on November 3 and 4. This is the largest conference in the history of our organization. I only have theories on why the huge jump in attendance. I think the most logical one is the students are using social media to encourage other schools to attend this event. Social media promotes a positive result. Wow! The evaluations of the conference were overwhelmingly positive. The advisors felt Terry D'Imperio was practical and inspirational. The student leaders swarmed Kim Ali with hugs and thanks after her presentation. Cragun's was thankful and impressed with our conference. I am thankful for the advisors' support and commitment to developing leaders in their schools. We have signed contracts with Cragun's Resort for next year's conference on November 1 and 2 (before hunting season).
I am thankful for the opportunity to attend division meetings throughout the state. On November 13, I am presenting in Detroit Lakes. On November 15, I am traveling to Rochester Mayo. On November 18, I finish my division tour at St. Peter High School where I am presenting. I have thoroughly enjoyed this aspect of my position as MASSP Coordinator of Student Activities. I realize that not everyone can make it to a division meeting so I will offer to travel to your school and work with your chapter or council. A few schools have invited nearby councils/chapters to meet and work together with me. The important goal is to build a strong, positive leadership culture in our schools.
I just realized that November 13th is Kindness Day. To honor Mr. Rogers, students and staff are encouraged to wear cardigans to school. I will be wearing mine to Detroit Lakes on Wednesday. Sorry about the late notice of this event. If you have any great pictures of stylishly worn cardigans, please forward them to me and I will get them on our website.
Finally, I will be deeply thankful for the support I get from our staff – Patti, Renee and Natalie, the support of Dave Adney, MASSP Executive Director promoting honor society and student councils to principals around the state and you, the advisors who give your time and energy to your students.
Doug Erickson
Coordinator of Student Activities
doug@massp.org
763-232-2501
Welcome back to the 2019-20 School Year
Some of you started last week. I am sorry. For the rest of you, as I am writing this letter, you are sitting through the traditional opening day protocol. superintendents, association leaders, guest speakers, insurance programs and the infamous blood borne pathogen speech will inspire you to a great year. I am excited about the 2019-20 MAHS/MASC programs. We got the year off to a great start with record numbers at the Summer Leadership Academy. The students have unofficially renamed our major events The Academy, The Forum, and The Convention. I will follow their lead. We had over 175 students and advisors meet at Sauk Rapids/Rice High School and the St. Cloud Holiday Inn. Trish Bemboom, Sauk Rapids/Rice student council advisor, and her student leaders were outstanding hosts. Dr. Wacker, St. Cloud University President, and Nick Ingles, Prior Lake student council advisor, presentations were outstanding. The delegates spent the majority of time discussing the many issues that student leaders face. Jerome Johannes, State Student Council Advisor, helped facilitate the discussions. That night the delegates enjoyed the facilities at the Holiday Inn and ended the evening with a dance. One delegate came up to me and stated," This was the best 24 hours of leadership training I have ever experienced. It has changed my life!"
The first conference of the year is the new advisor workshop on September 18 at the Anderson Center at Bethel University. If you know of a new advisor in student council or honor society, encourage them to attend this conference. In addition to the opportunity to connect with new advisors from around the state, I will be presenting the basics of getting a new advisor off to a solid start. Karrie Fredrickson, state honor society advisor, and Jerome Johannes, state student council advisor, will also lead practical discussions on how to have a successful career as an advisor. The registration for all our conferences is on the masc-mahs.org website.
The Forum will be held at Craguns for the third year. Kim Alli will be presenting to the students and advisors. Check out her website! Terry D'Imperio will be presenting to the advisors with Jerome and Karrie leading practical discussions. Terry is a member of the National Association of Workshop Directors executive committee. She has presented advisor workshops throughout the country. The registration and more information is located on the masc-mahs.org website.
I am looking forward to attending division meetings at all 10 divisions around the state. It was my favorite aspect of my added responsibilities now that I no longer have a first- and second-hour class. Please let me know the dates of your division meeting. I already have Capitol Division on my calendar for October 23. If I can help your council or honor society in any way, let me know.
Finally, please check the membership form on the website. Membership connects you to an inspiring group of advisors who are committed to student leadership. Your students will appreciate your commitment to their development as significant leaders not only in their school but their life.
"A teacher affects eternity. He cannot tell where his influence stops." —Henry Adams
Substitute the word advisor for teacher and you know the impact you will have this year.
Doug Erickson
Coordinator of Student Activities
doug@massp.org
763-232-2501
Sue Iverson Wins National Award
Sue Iverson of Wayzata High School was named the national student council advisor of the year, and given the Warren E. Shull Award, at the recent NatStuCol conference held in Pittsburgh.
Ms. Iverson covers all four aspects of a successful student council advisor. She takes care of her school's students first. Sue became Wayzata's student council advisor when Connie Lewis left the position over twenty years ago. Connie hand-picked Sue and mentored her in the transition. Connie wanted a guarantee that her programs would continue and Sue was that guarantee. Sue followed the level of commitment to her students that Connie had established. Then Sue expanded that commitment. A great example was Wayzata's annual fundraiser based on the Survivor television show. Students staying in the school for 24 hours for an entire week to raise funds for local charities required Sue to make the same commitment. Ouch! This is just one example of Sue's dedication to take her students' vision and support it.
Sue has been active on the division level. Sue has been both the Hennepin Division advisor and honored as the Hennepin Division advisor of the year multiple times during her career. Sue's loyalty to her division has not diminished over the years. She will host her final Hennepin Division meeting this spring at Wayzata High School.
Sue has served as Minnesota's state advisor. This person represents the student council members and their advisors to our parent organization, the Minnesota Association of Secondary School Principals. In addition to this role, Sue has hosted two state conventions in 2000 and 2006. Both state conventions were attended by record numbers of students. Not surprisingly, Sue's attention to detail and ability to put students in leadership positions resulted in outstanding state conventions for the students of Minnesota.
Nationally, Sue has been a highly visible presence. She was part of the original RSVP training. This program is consistent with one of Sue's advising philosophies of giving students their voice. Sue consistently sends students to the NatStuCo conferences and to the LEAD conferences. Finally, in 2018, Sue hosted the NatStuCo summer conference at Wayzata High School. Sue and her students collaborated with students from around the state of Minnesota to organize an outstanding experience for students and advisors from across the country and internationally.
Finally, with all her accomplishments, it is important to emphasize that most importantly Sue is a good person. She treats students and adults with respect and kindness. She allows students to take responsibility while she guides quietly in the background. When things inevitably go awry, she fixes not blames. Sue Iverson exemplifies the spirit of Warren E. Shull award.
Doug Erickson
Coordinator of Student Activities
doug@massp.org
763-232-2501
Snowmagedden, Section Tournaments, Parent Conferences... on and on and on!
And I have more to add to your to do list. I will just do bullet points.
February 28 – Last day to get the Nat Stu Co conference advisor registration half off price. Group Code is 562 Code for half price is 19Feb
March 5 – This is the last day of the guaranteed hotel group rate for the MAHS/MASC State Leadership Convention. The Baymont is the advisor only hotel.
March 8 – This is the due date for a big list of items.
MASC Due Dates For:  
Names of division officers who are attending State Convention, Division Advisor of the Year, Administrator of the Year Nominations, Outstanding Student Council Nominations for MASC and MASCA, MASC Officer of the Year Nominations.
Form may be faxed to 612-361-6340, mailed to the office or emailed to patti@massp.org
MAHS Due Dates For:  
Star Chapter, All Star Team, Service Project and MAHS Advisor of the Year.
Form may be faxed to 612-361-6340, mailed to the office or emailed to patti@massp.org
MASC and MAHS Officer Nominations Due
Candidate Form/Responsibilities
Form may be faxed to 612-361-6340, mailed to the office or emailed to patti@massp.org.  You will receive confirming e-mail.
If you are running an office for either organization, we must receive this by March 8. Check out the Outstanding Student Council of the Year for MASC and MASCA forms. The corresponding recognition for honor societies is the Star Chapter award. The MASCA award recognizes councils that are active in their community and school but may not attend other events. There is not a limit on the number of schools who can receive this award. The award is a good way to receive recognition in your school and community. 
March 15 – State Convention Registration Due
MAHS/MASC State Leadership Convention
April 6 -8. 2019
Medford/Owatonna Schools
Form may be faxed to 612-361-6340, mailed to the office or emailed to natalie@massp.org
MAHS Schools Registration Form
MASC Schools Registration Form
Because the majority of the delegates will be staying with host families, Medford and Owatonna need time to place the delegates into families.  Multiple delegates will always be placed into the host families. This is a massive project for the host school so please get your registrations in as soon as possible.
We are receiving registrations for the Nat Stu Co Conference trip to Washington DC and Pittsburgh. The 56 spots are usually filled before the state convention. 
National Conference Deposit Form
Owatonna and Medford councils are working hard to create a fantastic MAHS/MASC State Leadership Convention. Do not hesitate to call me with any questions (763-232-2501.) "Welcome to the Jungle" will be filled with inspiring speakers, great discussions, dynamic campaigns, and, as always, memorable moments.
I have thoroughly enjoyed attending the division meeting last fall and this spring. I have also had the honor of speaking at a number of MHS induction ceremonies around the state. I am looking forward to attending more division meetings, the state convention, the Nat Stu Co conference, and hopefully, spring!
Doug Erickson
Coordinator of Student Activities
doug@massp.org
763-232-2501
Our office has moved. Happy Holidays!
Our office has moved:
2 Pine Tree Drive, Suite 380
Arden Hills, MN 55112
New Phone: 612-361-1510
New Fax: 612-361-6340
Happy Holidays,
As we draw closer to the best holiday gift ever, time with family and friends, I want to review the gifts you have given me in 2018.
The gift of your commitment to student leadership. In an educational era of test, test, test you have given your students the timeless skill of leadership. Long after they have forgotten the significance of Jacksonian Democracy (I was an American History teacher so I can use this example) your students will be demonstrating the positive leadership in their communities. You played a significant role in that occurrence that you will most likely never see. Believe me, it will happen because of the opportunities you provided during their school years.
The gift of your time. Whether it is a weekend away from your family attending one of MAHS/MASC conferences, service event with your students, or the dance on Friday night, it is time. And time cannot be recaptured at any price. So, I want to thank you for the irreplaceable gift of your time.
The gift of your understanding. Since I have gone to written evaluations instead of the diabolical "Survey Monkey" I am impressed with your commitment to making our programs better. Your suggestions are always positive and productive. You understand from your own experiences as an advisor there is no such thing as a perfect event, but we can strive to be better. The Fall Forum is an excellent example of your understanding of how to make things better. In response to your suggestions, we moved the lunch on the Monday of the Forum back to the dinner on Sunday night. This allowed the four hundred plus participants to return to their schools on Monday for afternoon and evening events. You gave the gift of understanding and input.
Finally, the gift of friendship. As I get older, the Rolodex in my brain is overflowing with names. In the article I have attached to this letter, it talks about the importance of names. In my classes, I would try to have names learned by the second week. When I run into a student I had in the mid-seventies, I search for their name, sometimes vainly. When I see you once or twice a year, I sometimes do not immediately remember your name. This does not mean I do not value your friendship. We share a common vision of the importance of our respective positions that not everyone understands. That bond is treasured and I thank you for it.
I have attached an article entitled "Tips for Becoming an Empathetic Teacher." It is from a group I met at a recent conference. Their website is http://www.yournameyourstory.org/  It has the bar set high but a goal that is worthy.  You can see where my last gift originated.
Please use your break as a time for restoration. My wife reminds me that the "To Do" list sometimes makes this a challenging time. Don't let that list take away your appreciation for the holiday. These experiences are finite.
The new year will bring information on our state convention in Owatonna and Medford and our nationals trip to Washington DC and Pittsburgh.  Take the time to open our emails so you and your leaders have information on upcoming opportunities. Scholarship applications are on masc-mahs.org and due January 25th.
Happy Holidays and New Year!
Doug Erickson
Coordinator of Student Activities
doug@massp.org
763-232-2501
Target has it holiday decorations up!
That means it is time for the Thanksgiving letter from MAHS/MASC. Our organization has a lot to be thankful for this year. In September I met with over 40 new advisors. The future of our organization is secure if we can help make their advisor experiences positive. Their questions showed an early insight on what it takes to be a successful advisor.
Another mixed thankfulness I have is my retirement from 45 years at Orono High School. I have to admit there is not a day I do not miss the energy of high school. Grace and Jarrett, Orono's current advisors, will verify that I seem to find my way back to OHS at least once a week. However, my new freedom has allowed me to travel to division meetings at Hennepin/Eastern, Southeast, Capital, Northwest, Central, and on December 5th Western. These road trips have allowed me to visit students and advisors who are old friends and to meet new students and advisors. Sometimes I am a presenter and other times I just drop in to say hello and answer questions. I am most thankful that I can use these contacts to discuss the issues that advisors and students are facing in their schools.
I am very thankful for the awesome response at the MAHS/MASC Leadership Forum and Advisor Workshop. I have attached the evaluation results. We still have room to improve but many said it was the best Forum ever. MAHS/MASC will return to Cragun's next year and follow the same evening dinner/morning breakfast format.
I am thankful to Owatonna/Medford for hosting the 2019 MAHS/MASC State Leadership Convention on April 6-8 "Welcome to the Jungle." These veteran advisors and councils have already started planning a convention that will be memorable and informative. They are assisted by an outstanding MAHS/MASC Executive Committee.
Finally I am thankful for the MASSP staff. Renee, Patti, Natalie, and Dave give me the support to promote MAHS/MASC. They send out your CEU's, record your memberships, credit your accounts, and watch my back. The last job is their toughest. Dave Adney, MASSP Executive Director, promotes our programs whenever he meets with principals across the state. I have mentioned Jerome Johannes (MASC State Advisor) and Karrie Fredrickson (MAHS State Advisor) in this email. They help with every conference in every way. Their consistent question is "What can I do to help?"
One last request-if you have not paid your MAHS/MASC memberships for 2018-2019, please request that check. The membership opens many doors for you and your students. I am sending a link to the legal powerpoint that was presented at the MAHS/MASC Advisor Workshop held during the Fourm and the MAHS/MASC New Advisors Workshop. It makes for interesting reading.
Have a relaxing Thanksgiving break.
Doug Erickson
Coordinator of Student Activities
doug@massp.org
763-232-2501
First newsletter of the year is here!
That probably means Homecoming is over and you are moving on to the next project and event. Take time to evaluate, record your impressions, and pass them onto the 2019-2020 council and chapter. Your leadership only gets better by looking backward and moving forward.
Looking forward! The Fall Forum will be held at last year's popular destination-Cragun's Resort on November 4/5. The evaluations were overwhelmingly positive. Delegates loved the fireplaces, the pool, the dance, and most importantly, the actual conference. Read the schedule carefully. The executive committee, based on last years input from you, has moved registration up to 3 pm. Dinner (in Plainview, my home town, it was supper) will be included in your registration on Sunday night. Breakfast will be included on Monday morning and the conference will end before lunch. Many delegates and advisors had to leave before lunch last year so we made the schedule adjustment.
Our workshop presenter this year is Kyle Willcom. Check out his website kylewillcom.com. He is an amazing speaker and workshop presenter. You may have noticed twitter has become a huge political factor. We are bringing in a social media safety expert, Kent Mollberg, to give you some direction in your social media use. I have had many former students come back and tell me how potential employers scoured their sites. You have heard the warning that nothing every completely disappears from the net. It is true. Kent will give us the most up to date information on this issue.
Of course there will be a dance on Sunday night. For those of you that attended nationals, you will remember the success of the karaoke experience. We will be bringing that back. The large indoor pool is also an option. Finally you can just network with students from around the state.
The cost this year is $50 for advisors and students. Housing forms are on the website. Some councils opted to take advantage of the large cabins that were offered as a housing choice. The housing deadline is October 23 and the registration deadline is October 26. I hope you can find your way "up north" and take advantage of this leadership opportunity.
Doug Erickson
Coordinator of Student Activities
doug@massp.org
763-232-2501
The future of MAHS/MASC
On September 18th I met the future of MAHS/MASC at the MAHS/MASC New Advisors Workshop held at the TIES building in St. Paul. Minnesota students will have a great group of advisors to help them on their leadership journey. Jerome Johannes, State Student Council Advisor, Karrie Fredrickson, State Honor Society Advisor, and Sue Brenden, retired Sauk Rapids/Rice advisor played vital roles in the workshop.
The forty advisors were evenly divided between MAHS and MASC. I have included a link to a video titled "Let X=Student Activities."  This was produced by the Alliance for Student Activities and was requested by many of the advisors. The video confirms what we already know but sometimes school boards and administrators forget-student council and honor society play a key role in a student's academic success. Click here to watch the video.
The MAHS/MASC Executive Committee met in Medford on September 9/10. Medford and Owatonna are co-hosting the MAHS/MASC State Leadership Convention on April 6-8. A main topic of the meeting was the state service project. MAHS/MASC has had two very successful years supporting Make-A-Wish and Food for Kidz. This year the executive committee has selected Special Olympics and Unified Sports as their service project. Each school will have complete flexibility on ways to support these two worthy organizations. Students can gain service hours and raise money for their local organizations. We will have a representative from Special Olympics at the MAHS/MASC Leadership Forum at Craguns Resort in November. There is a great picture of the executive committee on our website www.masc-mahs.org.
As soon as your division sets their fall meeting dates, let me know. As of today I will be travelling to Capital Division on October 22, Southeast Division on November 9, Hennepin/Eastern Division on November 12, and Northwest Division on November 14. The new advisors also requested information on the division meetings. I would like to include the division advisors information on the website. The website already includes a division map (by counties) and division presidents. Most of the new advisors had questions on how to get involved on the division level.
Registration is now open for the MAHS/MASC Leadership Forum and MAHS/MASC Advisory Workshop on November 4/5. The cost is $50 for advisors and students. We are starting earlier on Sunday and finishing by 11 am on Monday. The registration includes dinner (supper at the Erickson household) and breakfast. I am excited to have Kyle Willcom as our workshop presenter. Kyle is an outstanding speaker. Students and advisors will both love his presentation. He has just recently moved from Nashville to Minneapolis. Kent Mollberg will present his Internet Safety message to both students and advisors. Kent comes highly recommended after presenting to schools around the state. Finally, we are going to offer advisor roundtables. I am asking for advisors to share their "best practices" with their colleagues. Presenters will get a chance to win a free registration to next year's MAHS/MASC Advisor Workshop.
Finally, my new schedule allows me to visit your school. However, I can help your council or chapter, I am available.
Doug Erickson
Coordinator of Student Activities
doug@massp.org
763-232-2501
"...And now the end is near." – Frank Sinatra
Yes, this is my last email of the year. I am sure most of you are consumed with proms, election, honor society inductions, and, of course, teaching. I just want to make sure as we go into summer, you have all the necessary information about the upcoming year.
I want to congratulate ACGC on hosting a fantastic MAHS/MASC State Leadership Convention. The perfect convention has never been held in the history of all conventions since the beginning of time. The MAHS/MASC executive committee, the convention coordinators, and Shane approached that unreachable goal. If you have not had a chance to look over the evaluations I sent earlier, take some time to do so and you will share my gratitude for the good work that went into the convention.
The date and venue for next year's MAHS/MASC State Leadership Convention has been changed. The convention will be held on April 6-8, 2019. Medford and Owatonna will be co-hosting with the activities occurring at Medford High School. Our earlier date for the convention conflicted with Palm Sunday. Our choice for an alternative date was the first weekend of the month or the last weekend of the month. With testing, sports, prom, and other events happening at the end of the month, the first weekend was the better choice. This will be a home stay convention with a hotel option for schools that need that choice.
I announced at the advisor business meeting I would not be teaching at Orono High School next year. I am not going to lie. It will be difficult to clean out the many storage areas I have tucked away in the last 45 years. However, this will open more opportunities in my position as coordinator of student activities. Starting on July 1 I will be available to visit your honor society or student council. I would like to attend every fall and/or division meeting in the state. If you need a last minute speaker or workshop presenter, I would love the opportunity (no cost.) Otherwise, I would like to just attend to connect with the students and advisors. I am thankful that the MASSP has given me the opportunity to reach every corner of the state. The MAHS/MASC has a few underrepresented areas where students have not been given the leadership training opportunities that some of us take for granted.
Our next three events are the MASC Middle Level Workshop on May 22 at the TIES Conference Center, the MAHS/MASC New Advisor Workshop at TIES Conference Center on September 18th and the MAHS/MASC Leadership Forum and Advisor Workshop at Cragun's Resort on November 4 and 5.
I want to thank you for the great support our organization has received this past year. My hope is to grow the organization even more to reach as many students and advisors as possible. A big thanks to David Adney, MASSP Executive Director, the office staff of Renee, Natalie, and Patti, and my state advisors Jerome Johannes (MASC) and Karrie Fredrickson (MAHS.) As I bring my sixth year to a close, I am grateful for the collaborative effort of TEAM MAHS/MASC. I am sure you all have your summer plans set. Who knows what great adventures lay ahead. Please be safe and I am looking forward to seeing you in the fall.
"Every New Beginning is Some Other Beginnings End" – Semi-Sonic,
Doug Erickson
Coordinator of Student Activities
doug@massp.org
763-232-2501
Happy New Year 2018!
Welcome back! As I travelled through the halls of Orono High School on my first day back after the holiday break, it looked like an episode from "The Walking Dead." I think a combination of the holiday sleep schedule and the sub-zero temps made the transition difficult. And the students did not look much better.
Here are some important dates to put on your calendar:
January 26 is the deadline for the MAHS, MASC, and Ardis Kyker scholarship applications. Please follow the directions carefully. Only one student from your school may be nominated for each scholarship. The applications are on the website. Your students should be sending in the applications as soon as possible. The application must be post marked by January 26.
This is a hotel stay for students and advisors. The hotels are located in Willmar. They are the Best Western Plus, the Holiday Inn Express and Suites, and the Country Inn and Suites (over flow hotel.) Reservation information is available as an attachment to this letter. We are setting the number of delegates for MASC at five plus state and division officers. MAHS has its own set of regulations. If numbers allow, we will open up more spots for students to attend.
March 8 is the due date for all the individual and school awards given at the MAHS/MASC state convention. All the award applications are on the website. This year the state student council advisor of the year award will be selected from the Division Advisor of the Year winners. The MAHS advisor of the year is selected from at large nominations.
March 16 is the registration deadline for the paperwork for the spring convention. Checks may be sent later.
April 7-9 The MAHS/MASC state convention held a ACGC High School.
NAWD is sponsoring a Spring Advisors' Workshop in Grand Rapids, Michigan on April 20-22. I checked on flights to Grand Rapids on Delta. They are $176 round trip (flight DL898 Thursday and DL 898 Sunday). I know a number of advisors are planning to attend this conference including myself. Grand Rapids is beautiful in April (I think).
Finish strong and may the New Year bring many new great memories.
Thanks for all your support,
Doug Erickson
Coordinator of Student Activities
doug@massp.org
763-232-2501
"There's no place like home for the holidays"
I am sure you are all starting to make plans for the much anticipated winter vacation. My break will be filled with our children and grandkids then an escape to warmer weather. Hopefully your travels will be filled with memories even if it is just "over the river and through the woods."
The MAHS/MASC Executive Committee met on December 12th. They studied the MAHS/MASC Leadership Forum evaluations and recommended a return to Cragun's Resort. The students overwhelming enjoyed Houston Kraft. The advisors appreciated the practical approach of Tom Heethuis. Next years' dates are November 4 and 5. As mentioned earlier, we will go with an earlier start on Sunday, include the Sunday night dinner and Monday morning breakfast in the registration, and finish before lunch. This should take care of the issue of schools needing to leave before the conference ends. Thanks again for all you comments. It definitely shaped the way we plan MAHS/MASC events.
Check the MAHS/MASC website for scholarship information. Please note that your council or honor society should only nominate one person for each scholarship. Also, check the qualifications carefully. You must be a member of MASC, MAHS. or MASCA for specific scholarships.  The student council and honor society awards are also up. I received a great question concerning what year does a council/honor society use when filling out the application. Allowing for flexibility, March of 2017 to March of 2018 makes the most sense. The March deadline for submissions makes this work.
I will be sending registration information for the NASC national conference at Wayzata High School in early January. Because the conference is in Minnesota, the cost per person will be significantly lower. That being said, the students want to have a national's type experience. Students that are part of the Minnesota delegation will be staying in the conference hotel. There will be a two day pre-trip that we are planning with other states. The MAHS/MASC is very proud of Wayzata student council for undertaking this task. I hope we have a large Minnesota delegation to continue the tradition of "Minnesota Nice" on the national level.
Progress on the MAHS/MASC State Leadership Convention is moving forward. It will be held at ACGC High School. The theme is "Leadership-It's Out of this World."  The theme recognizes the first "C" of ACGC. Cosmos is one of the three cities that make up the school district. The convention will be a hotel stay for students. We are excited to have Keith Hawkins to open Saturday's general session. Jerrid Sebesta, the news personality, will be Sunday's keynote. We will benefit from the ACGC hospitality on Saturday evening. Students will be attending community dinners while the advisors attend their awards banquet.
If you have not joined the MAHS or MASC please consider it. You will discover a great group of advisors who have a shared vision of student leadership. Your students will have opportunities for training and scholarships. Your school will benefit from the collaborative sharing that takes place every time we meet. I would love to come to your school and meet with your council or honor society. I know I would come away with the best of your best and hopefully I can add something to your organization.
In that spirit, I would like to share an article that should prompt an interesting discussion with your students. The Atlantic Monthly article states that since the advent of the smart phone most at risk behaviors amongst teen-agers has gone down… and the news is not all good. Here is the link.
Again, thanks for your continued support this past year. I enjoy every phone call I receive about Minnesota Honor Society and Student Council. The calls represent how much you care. Hopefully the holiday break will be a time of rest and regeneration.
Doug Erickson
Coordinator of Student Activities
MASSP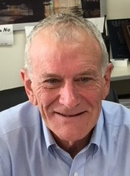 If one were to roam the halls of Orono Senior High School, asking students how they feel about their principal, Mr. Benson, almost universally the response would be "Benson's the best!" I know that because before writing this I walked down Orono's halls asking that same question, and that was the almost unanimous answer. As evidenced by the prior informal polling, Mr. Benson is a principal who knows how to run a high school in which kids are happy to be. What makes Mr. Benson so outstanding, however, is his uncanny ability to make everybody in the walls of the school appreciated. Before class, one can catch Mr. Benson standing by the main entrance, greeting students with a warm smile and an open ear to suggestions and concerns. During lunch, Mr. Benson patrols the lunchroom, picking up trash and stray trays; going out of his way to do a job that isn't his just to make the lives of the staff and students a little better. In doing this and many more things, Mr. Benson displays that he takes his students and their ideas seriously. He is nothing short of an inspiring ally to the student body.
His work does not go unseen nor unappreciated by the student body; Mr. Benson sacrifices his time and effort in order to run an organizationally and academically stellar school with a culture that keeps kids excited about learning. While it's entirely apparent from test statistics and ratings that Mr. Benson has taken the school leaps and bounds forward academically, it cannot be reiterated enough how appreciated and valued Mr. Benson is by every member of the district;  thank you, Mr. Benson. You're the best.
– Andy Baran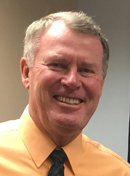 Mr. Toso does an extraordinary job as principal at Becker High School. If you walked into our school you would never be able to tell that it is only his first year at our school. He has done so much to get to know all the students. He makes it his responsibility to show up and participate in all of our student council meetings. This helps our council brainstorm new ideas as well as get immediate approval on our ideas. Mr. Toso's motto is, "Work Hard, Be Nice, Make Good Decisions". This is simple yet affective and a great reminder for students everyday. I appreciate how great of a job Mr. Toso has done with being involved with students and keeping our school a safe and friendly environment.
– Georgia Thom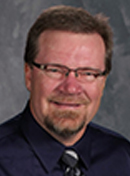 Mr. Brekke is Lincoln Senior High School's interim principal; Mr. Zutz, our principal last year, resigned to take a position at Digi-Key. This transition between principals has been hard especially because we lost an amazing friend and leader. However, Mr. Brekke is working hard to keep the same atmosphere and positive attitude that the school held last year.
Whenever I see Mr. Brekke, he is either in a meeting or on his way to one, but he never misses a chance to greet the students. Despite how busy he is, he always makes time to schedule visits with me to discuss the upcoming summit we are hosting. He encourages students and staff to work hard and engage in the activities.  
– Kathryn Kruta